Combined Sandblasting specialises in on-site residential, commercial and industrial sandblasting and spray painting services throughout VIC. Call today for more details.
Residential Sandblasting
Our range of on-site blast cleaning techniques can be used in a variety of circumstances, on different buildings and objects, and for different purposes.
Commercial Sandblasting
Sandblasting is one of the most effective ways to remove graffiti, dirt, grime, paint or rust from a variety of surfaces.
Industrial Sandblasting
While some people consider graffiti art, it isn't always appropriate. Sometimes it's downright vulgar, and other times it's just not wanted.
About
Professional Services
At Combined Sandblasting, we use the latest, state-of-the-art equipments to perform all our sandblasting tasks, delivering a first class finish for your surfaces.
Our professional team has over 22 years' experience removing various types of stain and dirt from all kinds of surfaces. Whether for commercial, industrial or domestic sandblasting and abrasive blasting services, we can help with the on-going protection of your surface. We also offer spray painting services throughout the state of Victoria, allowing you to keep  your surfaces and facades in perfect condition. 
For more information about sandblasting, as well as the methods we use to undertake our services in an environmentally sound manner, simply contact us today. We're always happy to discuss the particular needs of your project and can arrange for a site visit and free quotation.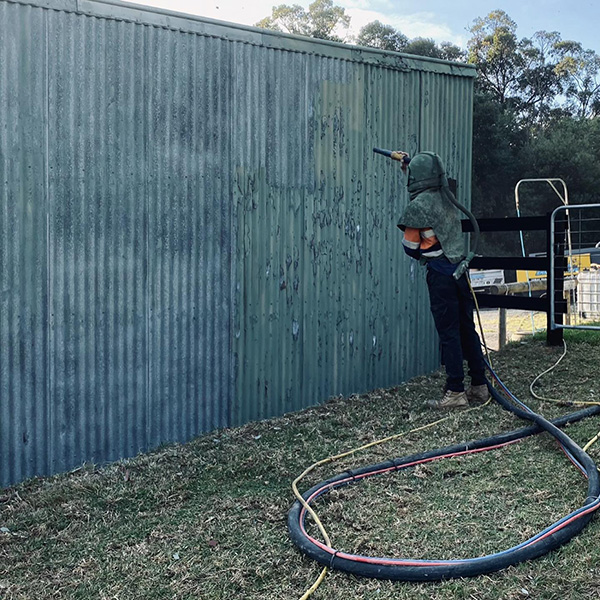 Residential Spray Painting
The team at Combined Sandblasting is highly experienced in spray painting and we specialise in on-site paint spraying services to a wide range of domestic and industrial customers alike.
Industrial Spray Painting
Protective coating can be applied to all manner of surfaces and industrial structures to give you peace of mind.
Combined Sandblasting
We Stand Out From The Crowd
If you are looking for high quality sandblasting in Melbourne and the surrounding areas, you have certainly come to the right place. Combined Sandblasting has an extensive amount of experience in the industry, working on a wide scope of projects for a whole host of commercial, residential and industrial clients.
What makes us stand out from other companies in the industry is the fact that we are not limited to one type of surface or cleaning, and, therefore, we are able to adapt our service to suit your exact requirements and ensure optimal results. Our innovative blasting technology provides outstanding results at affordable prices, irrespective of whether you require natural stone cleaning, graffiti removal or something different. We only use materials that are non-polluting and non-toxic, ensuring both the environment and the operators work in a safe and healthy environment. Call us today for details.
We have offered our services to many well known companies including Fitzgerald Constructions, Goodman Fielder, Silo Tech and Avweld.
Our services are limitless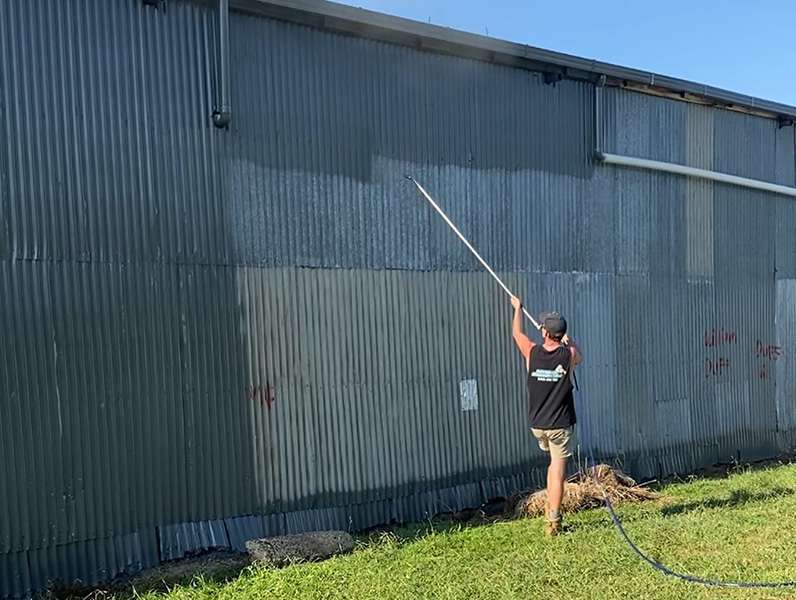 Why Choose Us?
We can tackle all sandblasting tasks, no matter the scope or complexity.
We hold all relevant accreditation for your peace of mind.
We have over 22 years of sandblasting experience.
We're happy to travel to you, no matter where you are in Victoria.
Reviews
James did an awesome job on my tray, he was very reliable and professional. Would recommend!
Chelsea Crooks
Professional and great customer service. Finished result was outstanding.
Ashley Evans
Would recommend, James did a great job on my trailer.
Jonathan Blair
Super happy with the service, blasted a rare hq holden and did it perfect, minimal sand left in shell, left it clean/straight, can be assured, he knows what his doing with classic cars. Thank you JAMES.
free chagos islands john pilger
Great service great bloke.
Peter Hayward
Drop Us A Line
Get in touch with Combined Sandblasting today for a free quote. Either call or complete the form and one of our team will contact you within 24 hours.
Combined Sandblasting is committed to ensuring that the collection and processing of data carried out by our
combinedsandblasting.net.au
site complies with the General Data Protection Regulations (GDPR) and the Data Protection Act. To know and exercise your rights, particularly concerning the withdrawal of consent to the use of collected data, please consult our
privacy policy